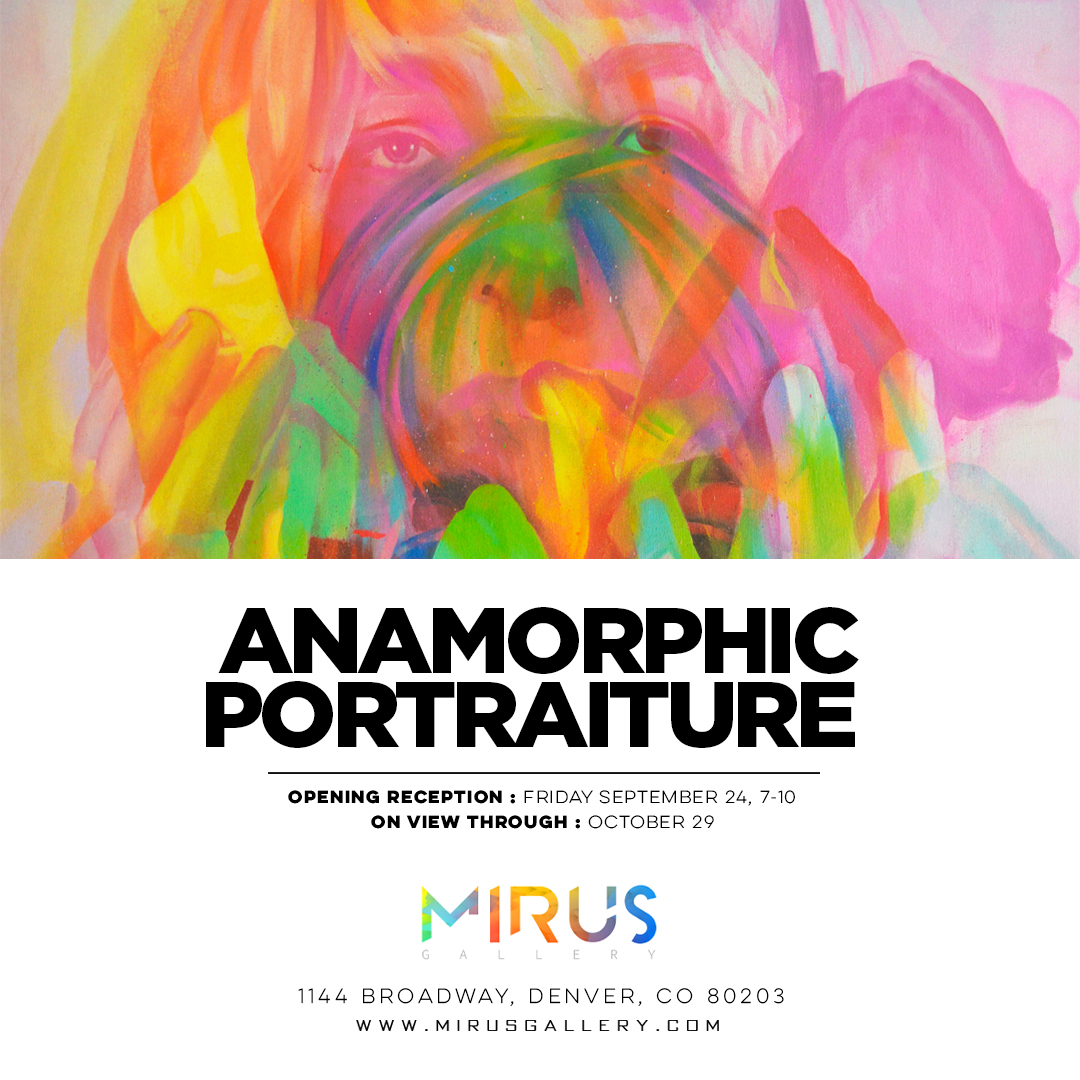 Anamorphic Portraiture
Anamorphic Portraiture is a dynamic group exhibition featuring acclaimed international contemporary artists working within the realm of disrupted portraiture.   This exhibition will be on display through October 29.  The gallery is open Monday – Friday 12-5pm or by appointment.  Contact to schedule an appointment
Featured Artists: 
Alexis Matta, Ali Asir, Cristian Blanxer, David Crunelle, Dourone, Einar Ōlafsson, Eva Rdamonti, Fintan Switzer, Gera1, Li Hill, Michalis Goumas, Pablo Merchante, Riso Chan, Shintaro Kago
About the Exhibition:
We currently live in a world wrought with overstimulation, rapid consumption, and mental illness that often causes one to question what defines an individual's sense of identity. Science has shown that identity is largely tied to perceptual and neurological representation of facial features.  This exhibition brings into question what part of identity is brought to surface or manipulated when the facial features of a figure are morphed, de/re-constructed, or masked.  The artists exhibiting in this group consistently use methods of abstraction to create portraits representing facial tensions of inner conflict, emotional confusion, mental anguish, existential dread or even psychosis. 
Hourly Schedule
Monday
12

-

5

Gallery Open Hours
Tuesday
12

-

5

Gallery Open Hours
Wednesday
12

-

5

Gallery Open Hours
Thursday
12

-

5

Gallery Open Hours
Friday
12

-

5

Gallery Open Hours
Saturday - CLOSED
Sunday - CLOSED